The 15th Annual BARS Conference

24th - 25th September 2015
Marriott City Centre Hotel, Bristol

The 2015 BARS Conference in Bristol was a great success, attended by approximately 250 delegates who enjoyed a range of high quality presentations by speakers from all over the country.
A number of these presentations are now available to download from the Conferences page.
Click here
to see what's available.
Photos from this year's conference can be viewed on the BARS Facebook page by
clicking here
.
The 2015 BARS / HISL Photography Competition
Congratulations to the two winners of the 2015 BARS/HISL Photography Competition! Richard Bell from the North of Tyne & Gateshead DESP won the Clinical category and Stacey Barbaccia from the Birmingham, Solihull & the Black Country DESP won the Artistic category. Richard and Stacey were each presented with an Apple iPad Mini 16GB at the 2015 conference by Steve Courtney, CEO of Health Information Systems Ltd who kindly sponsored the competition.
Click on the image to open a larger version.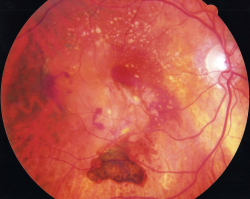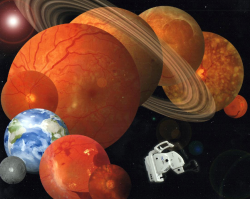 Photo by Richard Bell Photo by Stacey Barbaccia


***IMPORTANT ANNOUNCEMENT***
You can now join BARS for free!

At the beginning of this year, BARS Council proposed a change to the association's constitution to allow for the annual membership fee to be abolished. BARS members voted overwhelmingly in favour of this proposal, and following an Extraordinary General Meeting on 6th February 2015, the change has been approved. This means that from 1st April 2015, there has been no charge to become an active member of the British Association of Retinal Screening. For more information about this change, and to join BARS for free, please visit the Membership page.
Like us on Facebook!
BARS now has a Facebook page at:
Screening Animation

BARS and Bristol Community Health commissioned a short animation that screening programmes can use to educate their patients or use as an advert on GP video systems about the screening process. If programmes would like to use the animation please contact BARS council on webadmin@eyescreening.org.uk
BARS council would like to say a special thank you to Kate Broadhurst, the artist who spent many hours creating the animation.